We're delighted that another recipient of our Covid19 Emergency Animal Care Grant fund is Prickles and Paws a charity dedicated to the rescue and rehabilitation of hedgehogs. Following the closure of a number of other hedgehog rescues in Cornwall and the Southwest this year, Prickles and Paws have seen a large increase in admissions – up 48% between January and July.
With Autumn traditionally being their busiest time and when they admit the most critically ill, they were very concerned that we would not be able to cope with the increased demand.  Our support is helping the charity buy more hutches and incubators to help them cope with the increase in admissions.
"In the last 18 days we have admitted 77 hedgehogs and hoglets, the majority in critical condition requiring incubators or ecoglows (chick brooders providing background heat) to stabilise them. As soon as the parcel of Ecoglows arrived the first unpacked was plugged in and had a hedgehog under in less than 5 minutes. The funding has allowed us to provide emergency critical care support for many hedgehogs in the last couple of weeks alone, no doubt they will all be in use for quite a few weeks to come, hopefully by which time the remainder of the funding will have been used to add additional hutch systems."
Katy South, Co-founder, Volunteer and Operations Manager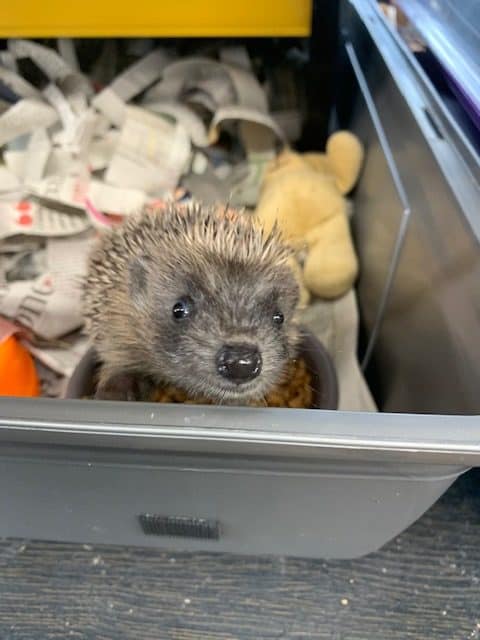 Photo credit: (Prickles and Paws) We're so pleased to be supporting such a worthwhile cause and helping Prickles and Paws help more hedgehogs like Hughie and Barnaby here.